If the dashboard of your Hyundai vehicle is displaying any warning lights you might be wondering what they mean. It's important to understand what these lights mean because they can be indicating that there is a serious problem with the condition of your vehicle. However, not all of the lights mean that there is a serious issue, some are just reminders of things like routine maintenance.Find out what each of the Hyundai dashboard warning lights mean with Rosen Hyundai Greenfield.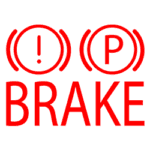 Parking Brake and Brake Fluid Warning Light- If this stays on after you release the parking brake, or comes on while you're driving it might indicate that the brake fluid is low.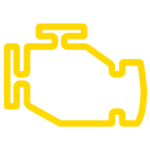 Check Engine Warning Light- When this light comes on it's an indication that the engine is not working properly, such as a lack of power or stuttering as you press the accelerator.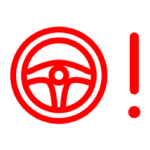 Electric Power Steering Warning Light- This indicates a problem with the power steering which can sometimes be fixed by turning the car off and back on again after 30 seconds.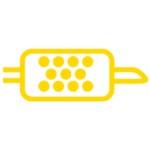 Exhaust Particulate Filter Warning Light- This could be indicating that the filter in exhaust has become blocked with soot.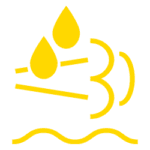 Exhaust Fluid Warning Light- When this light is on it means that the diesel exhaust fluid level is low, which will eventually stop the engine from starting.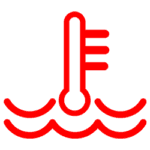 Coolant Temperature Warning Light- When the engine is overheating this light comes on. This can be a cause of low coolant levels or a sign of a larger issue like a head gasket failure.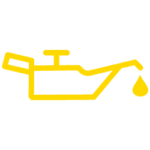 Oil Pressure Warning Light- This light means that the oil temperature is too high or that oil level/pressure is too low.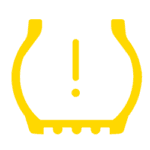 Low Tire Pressure Warning Light- Many Hyundai vehicles have tire pressure monitoring systems that will let you know when the pressure is too low.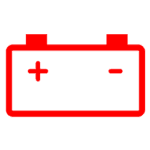 Charging System Warning Light- If this light comes on while you're driving it means that the alternator is not making electricity and the car is running off battery power.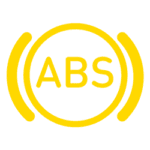 Anti-lock Brake System Warning Light- This light comes into play when you need to make an abrupt stop or if you are in difficult driving conditions such as icy roads.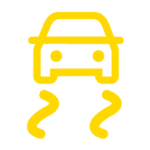 Electronic Stability Control Warning Light- If this light comes on it means there is a problem with your Hyundai's traction control.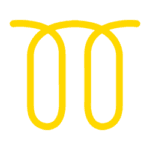 Glow Plug Warning Light- This light comes on when your diesel engine is warming up, you should wait until the light goes off before driving your car.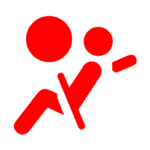 Airbag/Supplemental Restraint System Light- When this light comes on it means that at least one component of the airbag safety system is not working correctly.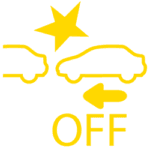 Automatic Emergency Braking Light- If this light comes on it means that your automatic emergency braking system is not available because the sensor is too hot, cold, or clogged.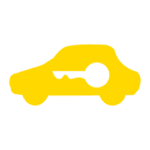 Immobilizer Indicator Warning Light- The immobilizer is an electronic security device that prevents the car from running unless the right key is used. This light will come on when your Hyundai recognizes your key.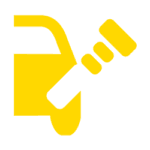 Fuel Cap Warning Light- If the gas cap is not properly closed this light will come on.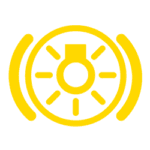 Headlight/Tail Light Out Warning Light- This light is to warn you that one of your headlights or tail lights is not working.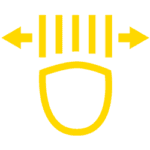 Adaptive Front Lighting System Light- This light indicates that there is a malfunction in your adaptive front lighting system which helps improve visibility and response time by turning the headlights as you turn the wheel.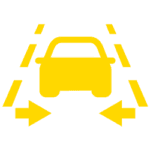 Lane Keeping Assist System Light- Your lane Lane Keep Assist System detects if you are straying from your lane and if the warning light is on it means there is a fault in the system.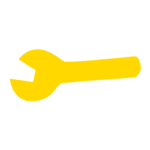 Maintenance Required Warning Light- This light is a reminder that it's time to bring your car for routine maintenance at your local authorized Hyundai dealership.
Schedule a Service Appointment in Greenfield
Next time your Hyundai dashboard is displaying warning lights, schedule a service appointment with us at Rosen Hyundai Greenfield located near Milwaukee, Oak Creek, West Allis, and Racine.
Be sure to ask about our current service specials so you can save as much as possible during your visit. If you have any questions or want more information about your Hyundai dashboard warning lights contact us online today.